«In a world full of algorithms, AI and AR we have to make sure that human needs remain top priority. Holidays and travels are cherished power sources of our times. We will help you do a great job so that your guests can enjoy your full attention.»
Lechner Touristik works for you and your team, for your business, for your success.
We deliver results with keeping your input and guidelines in mind. We utilise our extensive network of tourism experts and creative minds. We are well versed in all things marketing, product development and controlling. We draw from our broad network of accomplished experts and innovative minds in the tourism industry. We know our way around marketing, product development and controlling.
Our 5 rules:
We are always human, real, and available
Wishes are not to be mistaken for strategies
Data counts
There is no wrong time to do the right thing
We love our customers
Andreas Lechner
"Customer Service is not a department, it's an attitude"
My passion and curiosity for tourism marketing have been going for 25 years.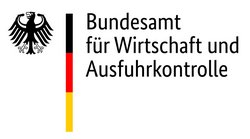 As a BAFA-listed consultancy we offer services that can be supported financially within the framew